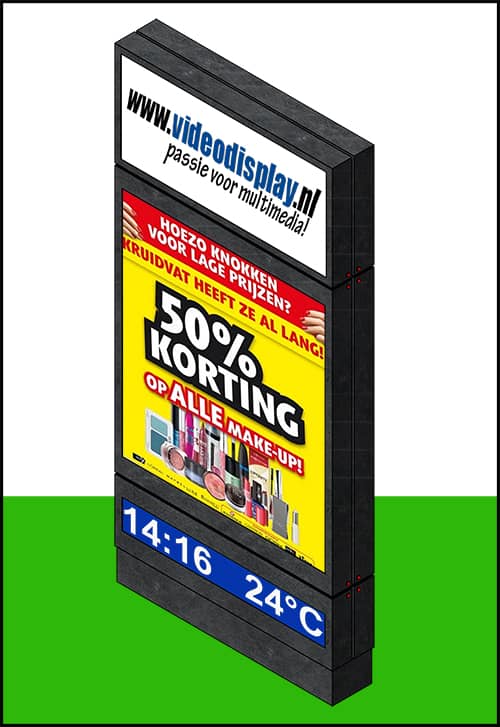 Een LED reclamezuil is een ideale manier voor het tonen van diverse informatie aan uw klanten óf het tonen van advertenties van derden. Een zuil kunnen wij speciaal voor u op maat maken en daarnaast hebben we een standaard maat. Wat u ook wenst bij ons bent u bij het juiste adres.
Een LED reclamezuil is een ideale oplossing op locaties waar veel mensen langs komen. Doordat een LED zuil interactief is ten opzichte van een traditonele zuil kunnen er meerdere berichten getoond worden. Dit zorgt ervoor dat de zuil meerdere advertenties kan tonen voor ondernemende bedrijven of dat deze ingezet kan worden als communicatiemiddel voor uw klanten of voor inwoners en bezoekers van een gemeente.
Bij Anatec heeft u tevens de keuze om naast afbeeldingen en bewegende beelden ook de datum en tijd weer te geven. Dit in combinatie met een temperatuurmeter waardoor ook de temperatuur in real time kan worden weergegeven.